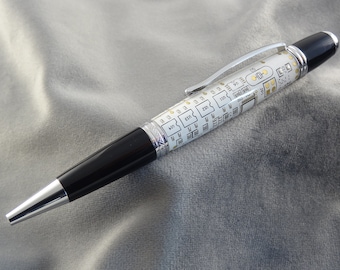 Meet Michael Hughes



Born and raised in Columbus, Ohio, Michael attended the Columbus Public Schools until his senior year. He graduated from New Albany High School.

A life-long entrepreneur, he started Hughes Painting and Decorating in 1979, which he still operates today. In true entrepreneur spirit, Michael started several other businesses - Sidewalks to Skyscrapers Power Washing, Paradise Ponds and Hughes Property Management

As members of the United States Power Squadron since 2004, Michael and his wife Tracy are very active in their local chapter, the Columbus Sail and Power Squadron. They enjoy trailer boating, and Michael has achieved the grade of Junior Navigator. He could sail us around the world by using a sextant!

Michael has enjoyed creating beautiful and functional items since late 2010. His eye for perfection is shown in the outcome of his products. He is always looking to reclaim materials and find exotic items to use. While on vacation in the Caribbean, his idea of souvenir shopping was visiting a local lumber yard for exotic scrap wood.